Boy Scouts - Ogallala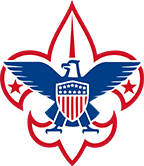 Meetings are held Mondays at 7:00 pm at the Arterburn Youth Cabin.
For over one hundred years, the Boy Scouts of America has prepared young people for life through some of the most outstanding leadership and growth programs available nationally. Whether it's camping, hiking, community outreach or building remote controlled robots, Scouting offers exciting programs designed to inspire, build character and instill the values that boys and girls need to succeed today.
We offer programs for girls and boys ages 7-21. Scouting programs foster and strengthen self-confidence, ethics, respect for others, academic skills, and leadership abilities that stay with them their entire lives.
The Overland Trails Council serves youth in 44 counties covering 42,132 square miles of central Nebraska. The headquarters is Grand Island, NE with a service center in North Platte, NE.